About

 IS AN EXECUTIVE RECRUITING FIRM THAT FOCUSES SPECIFICALLY ON THE GAMING & HOSPITALITY INDUSTRY.
The Executive Recruiting division was created in early 1999 by Larry Woolf, former Chairman and CEO of the MGM Grand Hotel and Casino. After separating from the MGM in 1995 Mr. Woolf founded the Navegante Group, a consulting and management company for the gaming industry. Mr. Woolf began his journey as a Slot Change person at Harrah's, Reno, Nevada, became a Table Games Dealer, and quickly advanced up the chain of command. In 1974 he was the youngest Casino Manager in Harrah's Hotel/Casino history. He went on to join forces with Caesars Atlantic City as the Senior Vice President of Operations, and then as President of Caesars Tahoe. Mr. Woolf was inducted into the American Gaming Association's Gaming Hall of Fame in 2015.
The Rest Of The Story
When Mr. Woolf founded the Executive Recruiting division in 1999, I was the only employee and built the division from scratch. Through the years there have been numerous Executive Recruiting employees, as well as different Las Vegas locations, and in 2019 I was granted the entire operation and relocated the office to Carlsbad, California. I recruit for both domestic and international casinos, Native American properties, River Boats, Land Based commercial casinos and Gaming Manufacturers. My proven ability to provide exceptional service to both employers, and candidates, has recognized CasinoRecruiter.com with an excellent reputation. I work very closely with my clients and focus on their requirements for positions at the Director-level, up to and including the CEO position. By concentrating on this segment I am able to provide clients with top tier candidates, and hone in on the exact type of experience and background required. I offer a solid guarantee, competitive rates & most of all, integrity. Whether you are looking for experienced executives for your property, or are an executive searching for a new gaming opportunity, I am here to help.
MEET THE PRESIDENT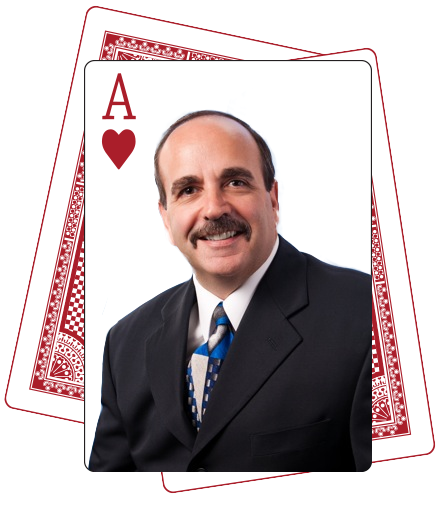 MARC WEISWASSER
Marc Weiswasser, President, served in the casino industry for nearly 20 years in the Table Games department. As the former Executive Director of a non­profit educational trade association for the casino industry, the Casino Management Association, he built many industry relationships which were beneficial to the startup of the Executive Recruiting division in 1999.